The Child Policy Research Certificate offers Duke undergraduates a chance to explore child and family policy issues through interdisciplinary study, while working closely with faculty members to conduct original research on real-world policy issues.
This certificate is designed to teach students how to:
Analyze issues facing children, families, and society
Apply analytical skills to study these issues with empirical rigor
Engage in research that informs policy and practice
The certificate program draws on the expertise of Duke faculty to gain a deeper understanding of the issues facing today's children and families. Through this certificate, students could pursue such topics as social and economic inequalities in education; gang violence in communities; the economic costs of childhood obesity; maltreatment of young children; and adolescent substance abuse. By combining courses in psychology, public policy, sociology, economics, and education, students can create a program of study to prepare them for a diverse range of careers.
Requirements
Successful completion of six (6) courses from the following categories will lead to a Certificate in Child Policy Research:
Three (3) required core courses
One (1) methodology course
Two (2) electives from departments such as psychology and neuroscience, public policy, sociology, economics and education
Child Policy Research (cornerstone - ChildPol 250S/PubPol 242S)

Research Independent Study or Honors Thesis (ChildPol 393) List of Past Projects

Multidisciplinary Approaches to Contemporary Children's Issues (capstone - ChildPol 495S)
Congratulations, Class of 2022 Graduates!
Learn more about our newest alumni and their projects here.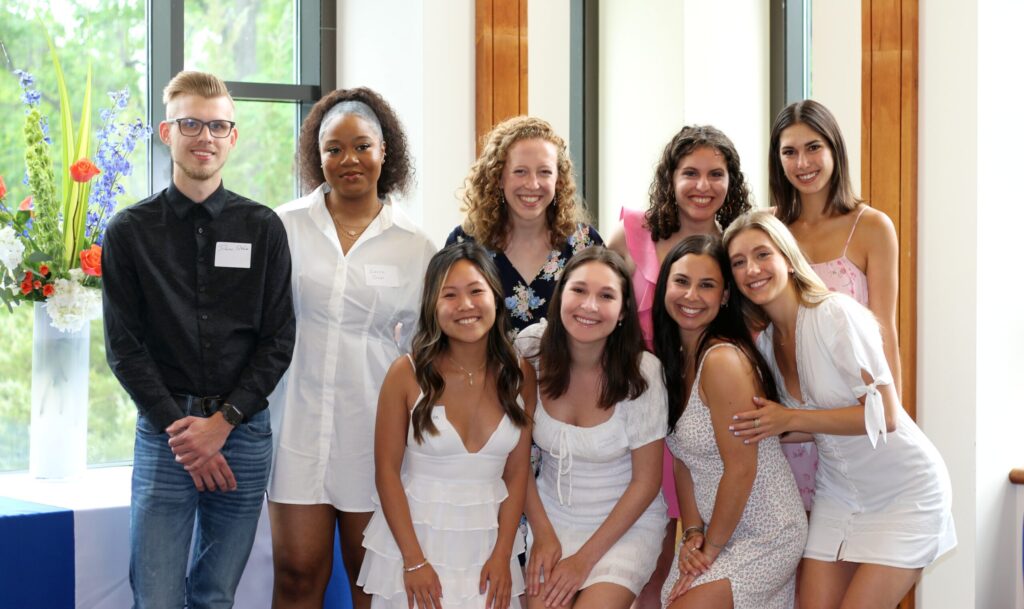 "The Child Policy Research certificate gave me the opportunity to study the intersection of my interests within my major, policy issues that impact children and families, and with research. I am grateful for my professors, classes, and peers that made this program a highlight of my academic experience at Duke."
Noor Sandhu, Certificate graduate '21 (Sociology major)
"The Child Policy Research certificate has driven and challenged my academic experience at Duke. Without the classes I've taken through the certificate program, I would not have met some of my favorite professors and certainly would not have ended up pursuing a career with Teach For America." 
Chloe Golfinos, Certificate graduate '20 (Political Science major, Psychology minor)