Lisa A. Gennetian, Pritzker Professor of Early Learning Policy Studies at Duke Sanford and affiliate of the Center for Child and Family Policy, has been appointed as a research associate in the National Bureau of Economic Research (NBER) Program on Children.
A top nonpartisan research organization based in Cambridge, Massachusetts, NBER is dedicated to conducting economic research and to disseminating research findings among academics, public policy makers and business professionals.
Gennetian, an applied economist who studies childhood poverty and the impact of anti-poverty programs, is one of 27 newly appointed research associates announced by NBER on April 25, 2022.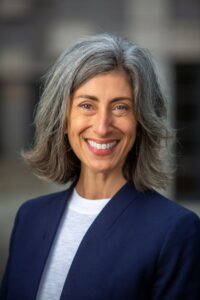 As part of the program, Gennetian will have the opportunity to present papers at  program meetings and submit work to the NBER Working Paper Series that is broadly distributed to universities, policymakers, and members of the press.
According to Gennetian's nomination letter, research associates are considered "the backbone of the NBER…who largely determine the direction and tone of research within each program."
For a complete list of newly appointed NBER Research Associates and Faculty Fellows, visit https://www.nber.org/news/nber-appoints-27-research-associates-47-faculty-research-fellows. More information about the NBER Program on Children is available here.