This speaker series is for Duke students who want to learn more about careers in child and family policy. Meetings are designed to help students explore the wide range of job opportunities and careers available in the field of child and family policy while creating a network of students who share their professional interests.
At bimonthly meetings, students learn how to forge a career in policy by speaking with people doing policy work in education, health, juvenile justice, child welfare, economic security, and other areas. Students learn from people who went straight into policy jobs, pursued law school, joined Teach for America, or have made a careers in academia. Speakers talk about their career paths—from undergrads to where they are today—and about the decisions they made about where to live, whether to attend graduate school, what their work involves, and how they have identified job opportunities along their journeys. They talk about about how they got started, the values that drive their work, the impact their work has on children and families, and what they have enjoyed most. They will also share tips for launching your career and what they look for when hiring.
January 20 @11:15 Careers in Child and Family Policy: Local and State Government Rebecca Feinglos Trinity `11 will join us to talk about opportunities to work in child and family policy within state and local governments, drawing on her experience as the chief policy and strategy advisor to the North Carolina Division of Child Development and Early Education, the senior early childhood policy officer in the Office of the Secretary of NC Department of Health and Human Services, and her time working in the Office of the Mayor in Chicago. Ms. Feinglos will also discuss other career adventures including being an elementary school teacher and her current year-long grief sabbatical (see www.grieveleave.com).
This week we will talk about what advocacy work looks like with Morgan Forrester Ray, director of the EarlyWell Initiative at NC Child, and Morgan Wittman Gramann, executive director at North Carolina Alliance for Health. They work to improve the health and well-being of children and families in North Carolina through advocating for early childhood mental health and policies that reduce health disparities, prevent chronic disease, and promote health, respectively.
Calvin Allen, Trinity '92, vice president of programs and partnerships at MDC, and Cate Elander, Durham County Early Childhood coordinator, will join us to talk about their careers in community development, which have focused on economic development and strategies for breaking intergenerational poverty. We will hear how they got started, the twists and turns their careers have taken, and what they enjoy most about the work they do. 
Derek Rhodes PPS '15 founder and executive director of Durham Success Summit, will join us to discuss why he quit corporate America after leadership positions at Google, Microsoft, and the Miami Heat to start his own nonprofit. In his own words, "I wanted to improve the lives of local young, black men. Men just like me. Thus, the Durham Success Summit was born." We are going to hear what drove Derek to pursue a different path than the one he had set out on, the values that have guided him, and how he is building a career based on moral purpose.
March 22 @2:15 Careers in Child and Family Policy:

Advancing Equity with Shantel Meek
From first-generation college graduate, to working in the Obama White House as a policy advisor, and now directing The Children's Equity Project, Shantel Meek's goal is to improve the learning conditions of children from historically marginalized communities. Join us to hear how she has built a career based on advancing equity.
Shantel Meek, a professor of practice and the founding director of the Children's Equity Project (CEP) at Arizona State University, will join us remotely to talk about her career in both research and the federal government. The Children's Equity Project works to close opportunity gaps and dismantle systemic racism in learning settings to ensure that children reach their full potential. Dr. Meek started her career as a clinical researcher focused on autism; she then served as a policy advisor in the White House and U.S. Department of Health and Human Services and as a consultant to the Bipartisan Policy Center before launching CEP. We will ask Dr. Meek how she got started, the twists and turns her career has taken, and her advice for students just starting their careers. 
April 14 @11:15 Careers in Child and Family Policy: Young Alumni
Wondering what comes after graduation? Join us to talk to young alums Victoria Prince PPS`18 and Lucy Wooldridge PPS`18 about their paths since they left Duke. We will cover finding fulfilling jobs, moving to new cities, early adulting (e.g. finding apartments, insurance, 401Ks), decisions about graduate school, and how to lay the groundwork for finding your second job. 
From Teach for America to non-profit policy work (Victoria) and from maternal health policy to business school (Lucy), they will join us to share how they've made it work and lessons learned along the way. 
Prince is a research associate for the Economic Opportunities Program's Workforce Strategies Initiative. She is interested in public impact research related to increasing economic stability and mobility, particularly among youth and disadvantaged communities. After attaining a BA in public policy from Duke University in 2018, she taught eighth grade for two years as a Teach for America corps member. She is currently pursuing an MA in theology at the University of St. Thomas in her hometown of Houston, Texas.
Wooldridge is currently living in the Bay Area pursuing her MBA and Master's of Public Health concurrently in a dual degree program at UC Berkeley's School of Public Health and the Haas School of Business. Prior to graduate school, Lucy worked at American Institutes for Research as an analyst and project manager for health program improvement projects. Her interest in maternal health started at Duke, where she majored in public policy, minored in gender sexuality and feminist studies, and was a work study student at the Center for Child and Family Policy.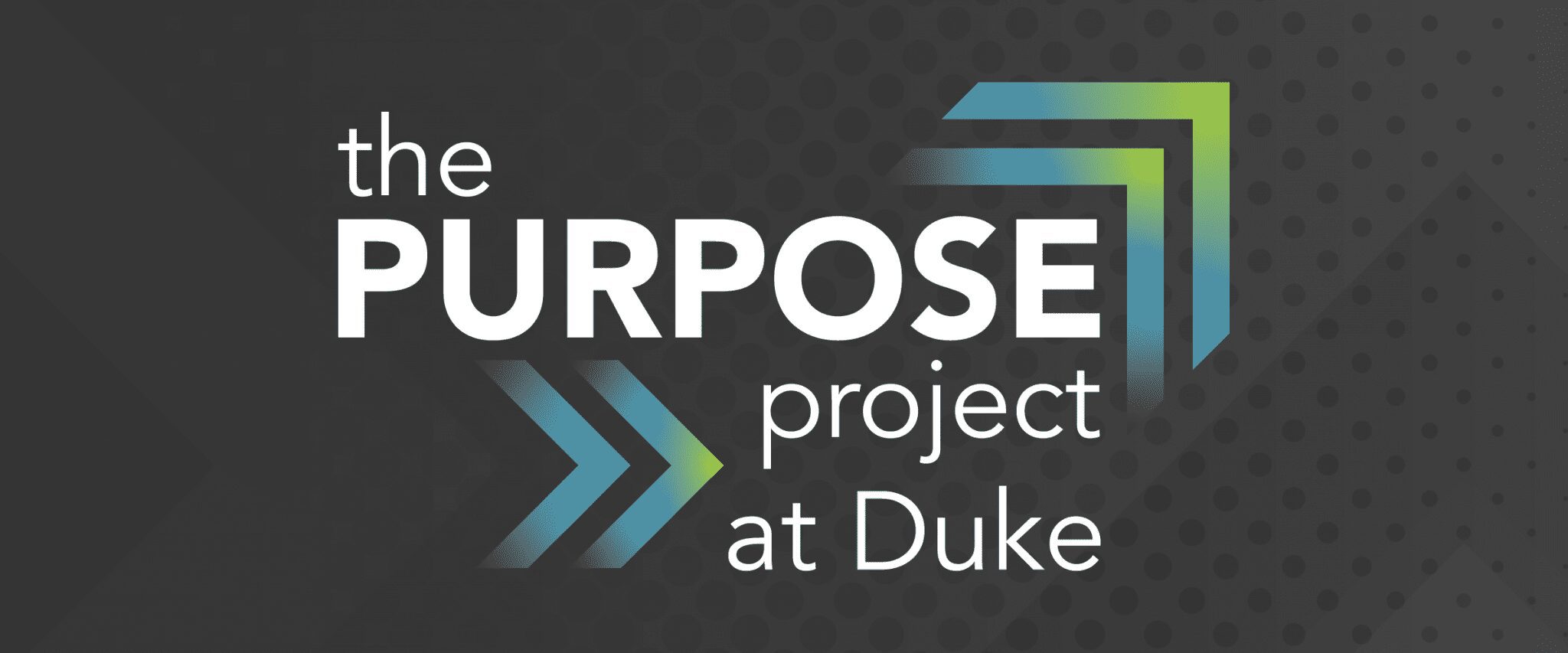 Special Thanks
The Center for Child and Family Policy's Careers in Child and Family Policy Series is supported by the Purpose project out of the Kenan Institute for Ethics at Duke University